Dr Greg Starmer
BSc, MBBS (QLD), FRACP, FCSANZ, FESC, FACC
Clinical and Interventional Cardiologist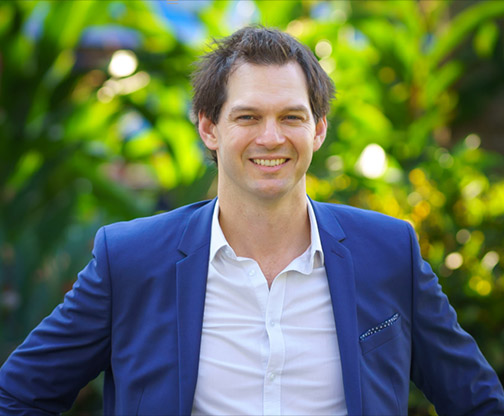 Dr Greg Starmer
Dr Greg Starmer is a Clinical and Interventional Cardiologist with special interests in interventional cardiac and endovascular procedures, including coronary angioplasty and stenting, percutaneous valvuloplasty and structural heart interventions.
Greg was raised in Mareeba in Far North Queensland and completed his secondary education at St Augustine's College in Cairns.
Greg then completed his Physician training and Advanced Cardiology training at the Princess Alexandra and Royal Brisbane and Women's Hospital prior to moving with his family to London, Ontario, Canada where he completed a fellowship in Interventional Cardiology at the London Health Sciences Centre, University Hospital. This involved experience with a high volume of interventional procedures, including complex cardiac and vascular interventions, structural heart interventions, and acute emergency cases (eg. Primary Percutaneous Coronary Intervention (PCI) for emergency heart attacks), with a focus on trans-radial access.
Greg returned to Far North Queensland in 2011 and commenced practice at both the Cairns Hospital and Cairns Private Hospital. In 2015, Greg led the development of the 24/7 emergency coronary intervention service at the Cairns Hospital. He is the Senior Interventionalist at the Cairns Hospital. He is also an Adjunct Senior Lecturer at the James Cook University School of Medicine and Dentistry, and is a member of the Queensland Statewide Cardiac Clinical network.
Greg is a Fellow of the Cardiac Society of Australia and New Zealand (FCSANZ), European Society of Cardiology (FESC), and the American College of Cardiology (FACC), and has been the principle investigator on multiple large clinical trials. He is actively involved in Research at the Cairns Hospital.
Greg's vision has been to work with specialist colleagues to create a world class leading "Heart Team" able to care for all patients with Cardiac conditions in Far North Queensland.